A Dental Practice to Provide the High-Quality Care You Need
Our practice prides itself on the personalized attention we give to our patients, as well as our prevention-oriented care. Donald I. Cadle, Jr., DMD, has been practicing dentistry for over 40 years. In this time, he has provided countless patients with outstanding treatment. Though his primary goal is to preserve your existing oral health, he is also ready to provide an appropriate remedy whenever necessary. He offers a diverse range of cosmetic and restorative procedures, and he will help you choose the remedy that is most appropriate for you. Whether you need to repair compromised teeth, or you simply need a routine exam, contact us today for an appointment.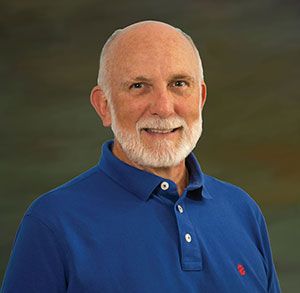 Dr. Cadle graduated from the University of Louisville School of Dentistry in 1971. (He celebrates his school pride with two bricks from the University inlaid in the office.) Since 1972, he has served the people of New Port Richey and the surrounding areas. Over the decades, he has pursued ongoing education to provide you with superior treatment.
Dr. Cadle is also dedicated to the larger community. He is a current member and past President of the Rotary Club of New Port Richey. He also serves on the Land Development Review Committee, and he participated in the fundraiser for the police department's T3 mobile unit.
Dr. Cadle offers a full range of procedures. Because his primary focus is prevention, he offers cleanings, cancer screenings, and periodontal scans. With these ongoing visits, he can often detect the earliest indications of dental problems. Then he can provide appropriate care before you suffer discomfort or severely damaged teeth. He also offers restorative and cosmetic treatments for dental problems at more advanced stages.
Dr. Cadle maintains relationships with some of the most respected specialists in the area. If you need a specialized treatment, such as implant placement or cosmetic gum contouring, he can refer you to another doctor. He will supervise the entire process to ensure your safety and satisfaction. In addition, Dr. Cadle has worked with the same dental lab for most of his career. He trusts the consistent level of their work. Therefore, he can provide each and every patient with strong, natural-looking restorations.
We believe that you deserve quality dental care at an affordable price. We accept most major insurance plans, and we will assist you with all related paperwork. If you do not have insurance, or if your treatment is not fully covered, we can help you find a solution, such as our Dental Savings Plan. We proudly accept CareCredit®and the Citi® Health Card.