How Long Does Full Mouth Reconstruction Take?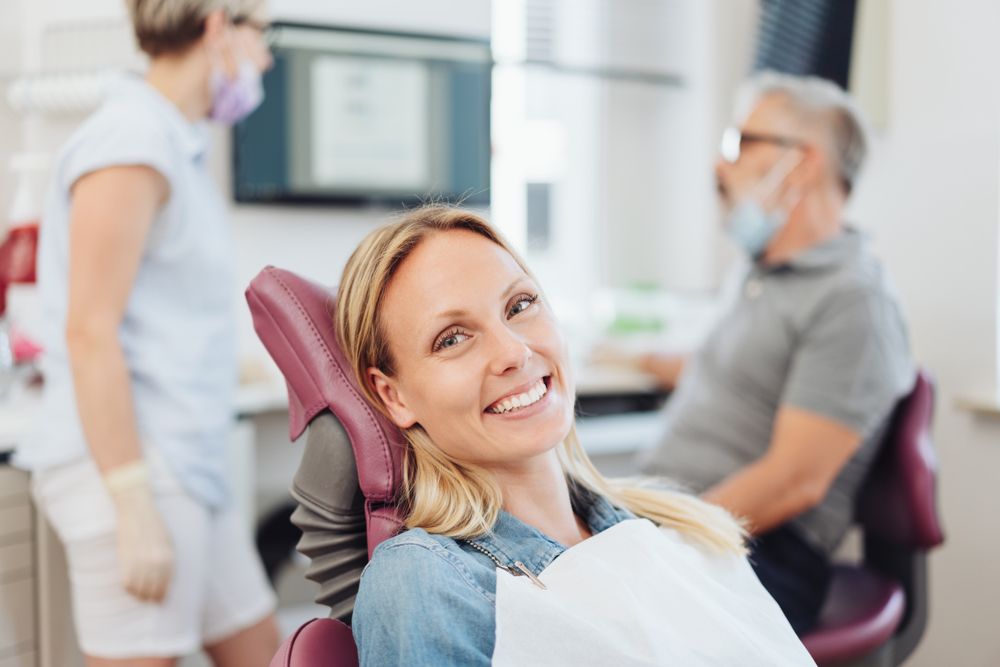 Dental issues can develop over time, and without proper diagnosis and treatment, they can certainly manifest into a serious problem. In the event that you suffer from numerous ongoing dental issues, it may be necessary to undergo a full mouth reconstruction. This can involve a variety of procedures that range in invasiveness and recovery time. Many patients are curious about the timeline involved with such a lengthy process so that they may make plans for recovery and aftercare.
What is a Full Mouth Reconstruction?
Essentially, full mouth reconstruction employs a variety of procedures in order to restore the look and function of missing teeth. Often it includes extraction followed by implants or dentures. However, it may just include numerous crowns and fillings to repair existing teeth.
Typically, full mouth reconstruction involves at least two types of procedures but can include several depending on the needs of the patients. Some of the most common procedures included are:
Crowns
Fillings
Extractions
Bridges
Dentures
Periodontal treatments
Of course, each type of treatment comes with its own recovery time. If you need one or more of the above treatments, then you can expect the following timeline:
Crowns, Fillings, Bridges
Crowns, fillings, and bridges are among the most common and least invasive procedures involved with full mouth reconstruction. Typically, each of these procedures can be completed in one or two office visits depending on the number of teeth that need to be repaired or restored. The recovery time is minimal and usually only involves slight pain and discomfort. Most patients can resume normal activities the same day
Extractions
In the event that teeth are too damaged to repair, then extraction is necessary. Each extracted tooth requires 7-10 days to heal. However, the jaw bone may require several months to heal fully. Dental implants require that the extraction site has at least three full months of complete recovery.
Dentures
The timeline for dentures depends on the type of dentures that you choose. For traditional dentures, patients can usually expect to receive treatment in one to two weeks following extractions. However, if you opt for implant-based dentures, then it may be a few months before you can have the dentures put in place.
Periodontal Treatments
For some patients, periodontal treatments are required before any other procedure can take place. Essentially, this type of treatment prepares the rest of the mouth for the needed procedures. The treatments can span over a few weeks or a few months, depending on the exact needs of the patients.
Preparing for Your Full Mouth Reconstruction
It may feel overwhelming to consider the timeline of a full mouth reconstruction. However, patients can rest assured that their dentist will provide the information that is necessary to understand what this means for your oral health. Many procedures can be accomplished in smaller stages, which is more manageable for many patients.
The first thing you should do is schedule a consultation to go over the current condition of your mouth and to learn the various treatment options to remedy your smile. Your dentist will provide a breakdown of the necessary steps to restore your teeth and what it will take to help get you back to looking and feeling your absolute best.

​​​​​​​
Contact Us
Are you concerned about your dental health? If so, we are here to help. Please contact our office for more information regarding full mouth reconstruction. Our knowledgeable staff is ready to answer your questions and provide additional information that you need to make the best decisions about your oral health. Call us today to learn more!