Invisalign vs. Smile Club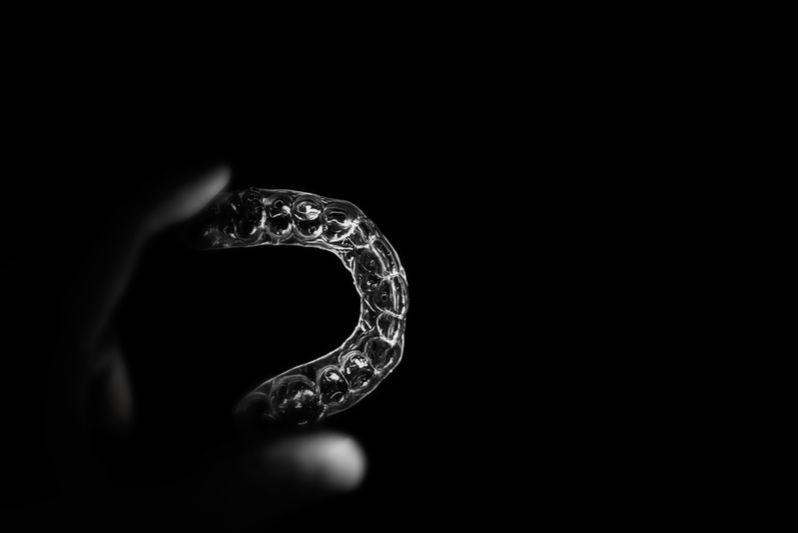 Clear aligners have changed how orthodontic treatment can be performed, allowing patients to address their issues without the need for uncomfortable, inconvenient and awkward traditional braces.
There are different types of aligners, with two of the most popular being Invisalign and Smile Club. Although they are based on the same concept, both solutions are different. Choosing which is right for you may seem difficult, and so we have put together this comparison to help you decide whether Invisalign or Smile Club is the best solution for your orthodontic issues.


The clear aligner concept
First, it is important to understand how clear aligners work, which is extremely similar to the method used by conventional braces. This is because like braces, clear aligners place consistent, even pressure onto your teeth to move them into their new and improved positions. However, instead of being permanently attached to your teeth, clear aligners are made from thin, flexible plastic. Each aligner is custom designed specifically for your teeth, ensuring that they fit perfectly over your upper and/or lower sets of teeth and are extremely comfortable to wear. You wear each aligner for the time recommended by your orthodontic solution provider. For example, each aligner in the series of Invisalign aligners is typically worn for around 3-4 weeks, before the patient must move onto the next one in the series. Aligners must be worn in the exact order specified and for a minimum of 22 hours each day, only being removed for eating and drinking.
Aligners work well for mild to moderate orthodontic issues, such as overcrowding, crooked teeth, gapped teeth and more. However, they aren't always as effective as conventional braces at correcting more severe orthodontic problems.


Invisalign and Smile Club: What's the difference?
Invisalign is probably the most well-known of all clear aligner solutions, whilst Smile Club is a newer variety of the same treatment concept. Both offer patients many of the benefits of using clear aligners over braces, such as discretion, convenience, and comfort. However, Invisalign still retains an approximate 80% share of the clear aligner market and to date, more than 6 million patients have undergone orthodontic treatment using Invisalign.




The primary difference between Invisalign and Smile Club is how the treatment is provided.
​​​​​​​Invisalign: is sold, administered and monitored by dentists and orthodontists who are educated and experienced in the Invisalign treatment process. This means that you will first see a professional who will assess the position of your teeth to determine if you are a good candidate for this treatment. If so, your professional will arrange for images of your teeth to be taken, which the Invisalign mapping technology will then use to create a treatment journey that details how your teeth need to move to bring them into the preferred position. This journey will be broken down into stages and an aligner made for each. Although you can move onto the next aligner in the sequence without seeing your provider, you will still attend semi-regular check-ups to monitor the progression of your treatment.
Smile Club: uses remote teledentistry. What this means is that instead of visiting a professional to undergo an assessment of your teeth, and to take images/impressions which will be used to create your series of aligners, the entire process will be carried out via messages and video links, or in some cases, you can visit a SmileShop in your area to get a 3D scan of your teeth. The images taken will be sent to a Smile Club allocated professional to decide if you are a suitable candidate for the treatment. If your case is approved, you will receive the aligners at home without having to visit a professional. All of your monitoring checks will then be carried out via teledentistry.




Treatment times vary too
The average length of treatment with Smile Club is around 6 months from start to finish but can vary between patients. Meanwhile, Invisalign has no set treatment time and instead is tailored to the individual needs of the patient. Typically, Invisalign treatments range from 6 to 18 months.




What about the cost?
Smile Club is often marketed as a 'more affordable' alternative to Invisalign. There are several reasons for this. Firstly, the treatment time is shorter and fewer aligners are needed. Secondly, patients who choose Smile Club don't get the same level of professional attention and support throughout their treatment. Whilst this makes Smile Club cheaper, it could also mean that the quality and effectiveness of the treatment isn't as good as that received by patients who choose Invisalign, which is considered to be the premier clear aligner solution.
For more information about either of these solutions or to schedule a consultation with our expert team, please call our offices.