Invisalign vs Traditional Braces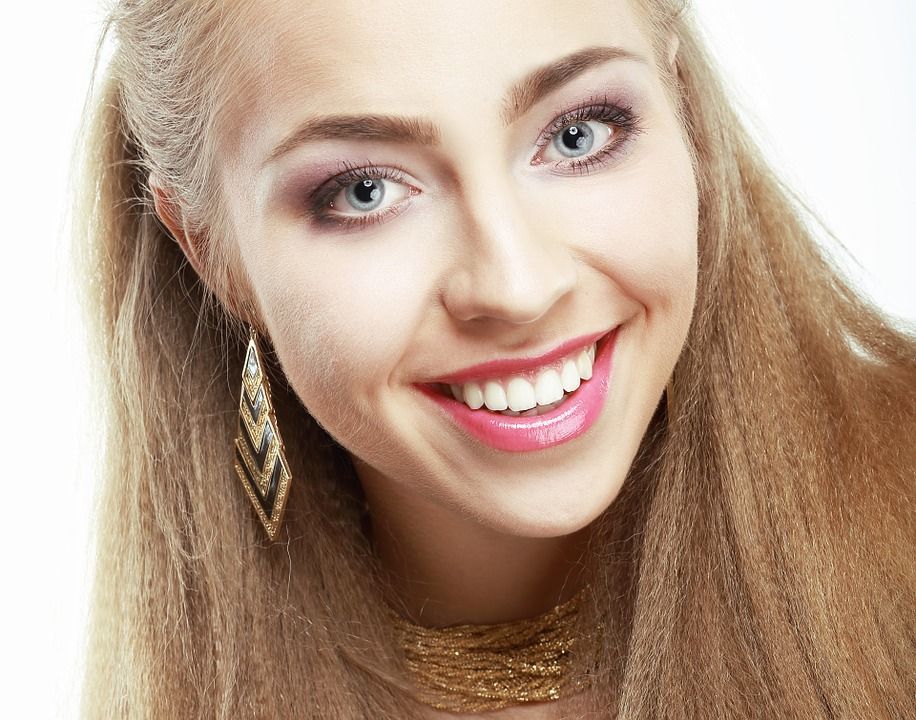 Crooked teeth are a common dental problem, and one that can leave many people feeling less than happy with their smile. However, they are not just a cosmetic concern. A smile that is crooked, gappy or overlapping can also make it significantly harder for a person to take sufficient care of their teeth and gums. This is because the angles can cause microscopic gaps between the teeth, which trap tiny particles of bacteria, food and other oral debris. Unless cleaned effectively, these can accumulate and cause plaque, infections and gum disease.
Advances in the field of orthodontics now means that you no longer need to live with crooked teeth. This page will compare the revolutionary new solution Invisalign® with traditional orthodontic braces.
Invisalign
What is Invisalign®?
Invisalign® is a revolutionary new solution for a number of dental alignment problems including crooked, overlapping or gapped teeth. It comprises of a series of custom-created, clear plastic aligners that sit over the top of your teeth just like a mouth guard. Each aligner directs your teeth into the new desired position using gentle, comfortable pressure and each aligner is typically worn for around two weeks, before moving on to the next one in the series. At the end of your treatment, your teeth should be in their new, improved position.
What are the benefits of Invisalign®?
Invislign® is quickly gaining popularity thanks to the large number of benefits associated with the solution. These include:
Discretion. Invisalign® liners are transparent, making them extremely discreet.
Convenient. Although Invisalign® liners need to be worn for an extensive number of hours each day to be effective, they can be removed for short periods of time such as for eating specific foods, cleaning your teeth and kissing.
Comfortable. Once you are used to wearing Invisalign® liners, they are extremely comfortable. Better still, there is no painful adjustments of brackets and wires when you visit your dentist.
Better oral health. Unlike traditional braces which can be extremely difficult to clean around, Invisalign® liners can be removed for cleaning both the liner and your teeth, helping you to maintain great dental health.
Predictable results. With Invisalign® technology, your dentist can show you an accurate projection of the final position of your teeth before you even begin your treatment.
Are there any risks using Invisalign®?
Invisalign® is not suitable for everyone, and patients who have more complex orthodontic problems such as overbites, underbites or crossbites, may be advised that traditional braces are necessary in order to give them the best result.
It is also important to understand that the success of Invisalign® treatment relies heavily on the commitment of the patient to wearing the liners. The recommended wear time is 22 hours each day, and patients must be extremely disciplined with this in order to achieve the best result. Failure to comply with these guidelines could cause any insurance cover to be voided, and can impact on your length of treatment and overall final result.
Invisalign® can be used with success in many older teens, but younger ones may be recommended to use Invisalign® Teen which is designed for those patients who are still waiting for adult teeth to erupt.
Traditional Braces
What are traditional orthodontic braces?
Braces are the most commonly used type of fixed orthodontic device, but significant design improvements have been made since they came to market. Patients with traditional braces no longer need to have a mouth full of metal as new designs are lightweight, minimal and available in a range of fashionable colors.
Although the esthetic design has been modernized, the principle functions that allow them to work remain the same. The braces are bonded to the teeth of the patient, and are then adjusted using a series of wires and bands. Adjustments will be incremental depending on the extent of your misalignment and the speed with which the teeth move into the desired location.
What are the benefits of traditional braces?
Unfortunately, traditional fixed braces have very few benefits over Invisalign®. However, they are often somewhat cheaper and more likely to be covered by your dental insurance.
How long will I need to wear traditional braces?
How long you need to wear your braces for will depend on the extent of your misalignment to begin with, and how well your teeth respond to the treatment. Your dentist will be able to give you an indication of timescales, but most patients can expect to wear a fixed brace for an average of 12 to 24 months. Your dentist will also likely recommend that you wear a retainer for some time after, to help prevent your teeth from shifting back into their original position.
Are there any risks of wearing traditional braces?
Traditional orthodontic braces are extremely safe and they are suitable for the vast majority of patients. However, there are some considerations that you should be aware of.
Dental care when wearing a brace can be difficult as the patient will need to negotiate around the wires and bands that hold their brace in the correct position. If these become dislodged in any way, it may be necessary to revisit your dentist and have them re-adjusted, otherwise they will not be working sufficiently. Many dentists will also recommend that the patient uses a specific small-headed toothbrush as this will allow them to get into the gaps more sufficiently.
Bonding marks are another common concern when it comes to traditional orthodontic braces. The area which is attached to the tooth can sometimes appear slightly different in color when the braces are removed.
If you have alignment problems with your teeth, speak to
Dr. Cadle
who will be happy to discuss your options with you and help you decide which is the right course of treatment for your dental requirements.