Dentures
Replacing your permanent teeth can feel like a daunting process. However, at Cadle Cosmetic Dentistry, we specialize in helping you restore the look and feel of your natural teeth by using the latest technology available to create beautiful dentures for you. These dentures look and feel like your natural teeth.
When you have a beautiful smile, you are more likely to enjoy your life and experience things around you. Dentures are no longer the ill-fitting teeth that can fall out during a formal meal. Instead, they have been designed so well that they can look just like your natural teeth. Many people won't even know that your dentures are not your natural teeth.
Dentures 101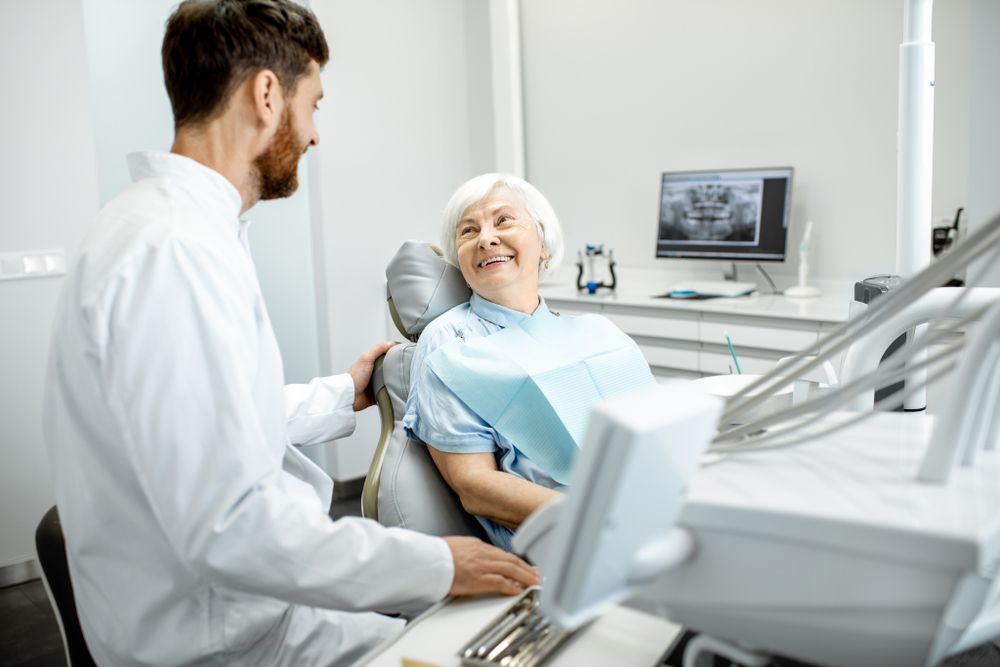 While people commonly refer to dentures, there are a number of people who have preconceived notions about dentures, and those tend to be a negative connotation.
Dentures, at their simplest, are considered replacements for your permanent teeth that can be readily removed. While dentures do not fit as well as your natural teeth, and they will always feel a bit different, they can look very realistic to everybody else, and you will soon come to feel comfortable as you wear yours. Dr. Cadle strongly believes in helping every patient get exactly what they want from their dental treatments.
There are two specific types of dentures for patients to select from. These are called full and partial dentures. Full dentures have a colored acrylic base that is designed to fit snugly over the top of your gums. The base looks very similar to your natural gums and helps to give the appearance of a natural smile. The upper portion of a full denture does not just cover your gums but also goes across the top palate of your mouth. The lower portion will cover the gums but is shaped more like a horseshoe to allow space for your tongue and the muscle attachment points.
Today, dentures are custom designed for each patient. We use a dental impression that can be sent to the lab, so your dentures are the best possible fit for your mouth. Once you have determined which type of denture you would like, there may be a few more possibilities.
Once the last of your teeth have been removed, Dr. Cadle may work with you to determine that you would like to wait to allow for the best possible fit of your dentures. This is a conventional full denture and allows your mouth to heal completely and the swelling to subside before taking an impression. These dentures offer the best initial fit.
Immediate full dentures are placed in your mouth immediately following the extraction of your last tooth. This means that Dr. Cadle had taken measurements and had the dentures created before your teeth were removed. While these may not have as great an initial fit as the conventional full denture, you won't have to spend any time without your dentures, and they can be adjusted to give you a great fit.
The third type is a partial denture. Partial dentures are used when some of your natural teeth are still in place. A partial denture is attached to an underlying metal framework. The metal frame then uses your existing natural teeth as an anchor point for the dentures.
Determining which option is the best for you should be done in consultation with Dr. Cadle, but having some initial idea of what is important to you can help to keep you informed and working toward a common goal with our staff.
Overview
If you are considering your options for replacing lost teeth, contact Dr. Cadle today. Dentures are one of the great tools that we have to help you live the kind of life that you deserve
Contact Us for a Consultation